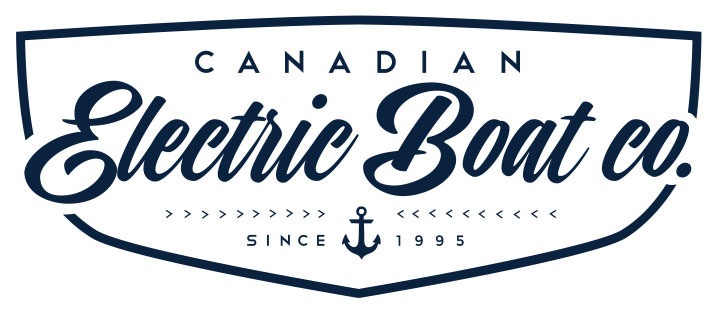 Contact information
About the company
Type
Company
Members type
innovator

Headquarters
Boisbriand, QC J7G 2A7, Canada
Company size
60
Founders
Alex Mongeon
Founded
1995
SDG's
Sustainable cities and communities
Documents

CEBC Brochure
Website
electricboats.ca
Alliance member
Canadian Electric Boat Company
---
Canadian Electric Boat Company. We are proud to present the best electric boat technology available on the market.
The Canadian Electric Boat Company invites you to enjoy the ideal relaxing boat trips, whether you are alone, with your family or with your friends. We are the pioneer of the electric boats technical and applicative advancement and proud of it. AN ELECTRIC BOATING EXPERIENCE AT ITS BEST!
For a day in the dazzling sun on a calm lake, imagine yourself aboard your classic style electric boat while relaxing and enjoying the scenery that surrounds you while experiencing all the benefits of this deep feeling of tranquility. That's exactly what our boats provide to boaters. Feel a sense of serenity win you and quickly you will undoubtedly notice the peace that surrounds you. WHY CHOOSE AN ELECTRIC BOAT RATHER THAN A MOTOR BOAT? What differentiates our electric boat company from other manufacturers is the fact that our electric boats are entirely handcraft with high-quality materials such as teak and mahogany wood, producing boats with a Prestigious quality finish.
The materials chosen to build our boats consolidates our place at the top of the market for high-end boats and for this reason, they have an incredibly high resale value. Due to our attention to detail and our selection of high-quality materials, these boats are simply pure jewels.
100% ECO-FRIENDLY BOATS Since they are 100% electric boats, they do not produce any pollution emissions, which is a significant point to preserve a completely clean natural environment. To do this, they are powered by a lithium battery that can provide up to 8 hours of navigation with a single charge. The costs of use are therefore very low compared to a motorboat. Moreover, since they do not use gasoline, maintenance on electric boats is relatively simple. And since they are completely noiseless, you will enjoy a peaceful moment every time you go out for a ride. No other electric boat company offers you so much refinement and technology. Use them for a fishing trip on a non-navigable lake with a motorboat, or simply to enjoy a good time on the calm water with friends or family.
All the advantages of the CEBC electric boats :
Prestigious Finish
Zero pollution
Noiseless
Low maintenance
100% Electric
Multiple finishes and colour choices
Assembly and crafted by hand
Custom finish
Top speed reaching 40mph / 64 km/h
Up to 8 hours of battery operating range
High resale value