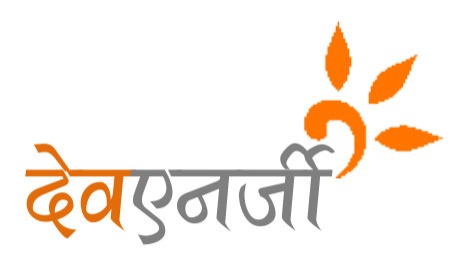 Contact information
About the company
Type
Startup or self-employed
Members type
innovator

Headquarters
New Delhi, Delhi 110054, India
Company size
20
Founders
KUNAL VAID
Founded
2011
SDG's
Social

Documents

Website
nrgresource.co.in
Alliance member
Dev Nrgee Resource Pvt. Ltd.
---
We work to enable Rural Livelihoods using local resources and innovative Solar powered machines that help to earn better income. We have innovated 9 different machines. Over 10,000 machines made by us are installed in over 300 villages in India. We also ensure better service in the villages so the rural users can earn their income without any obstructions.
We innovate technology based livelihood options for rural users and facilitate their execution. Our work areas include rural Solar Silk Reeling machines, Solar Loom, Solar Spinning Machines & Bamboo based Solar Lanterns. Some of our prominent machines include - Unnati - Solar Powered Silk reeling & Spinning machine for rural use. Sun Kargha - Solar and Pedal powered Loom for higher productivity. Silky Spin - Solar and Pedal Powered Silk Spinning Machine. We have also initiated a project for design of Bamboo based Solar lighting.
Unnati - Solar Powered Silk Reeling & Spinning Machine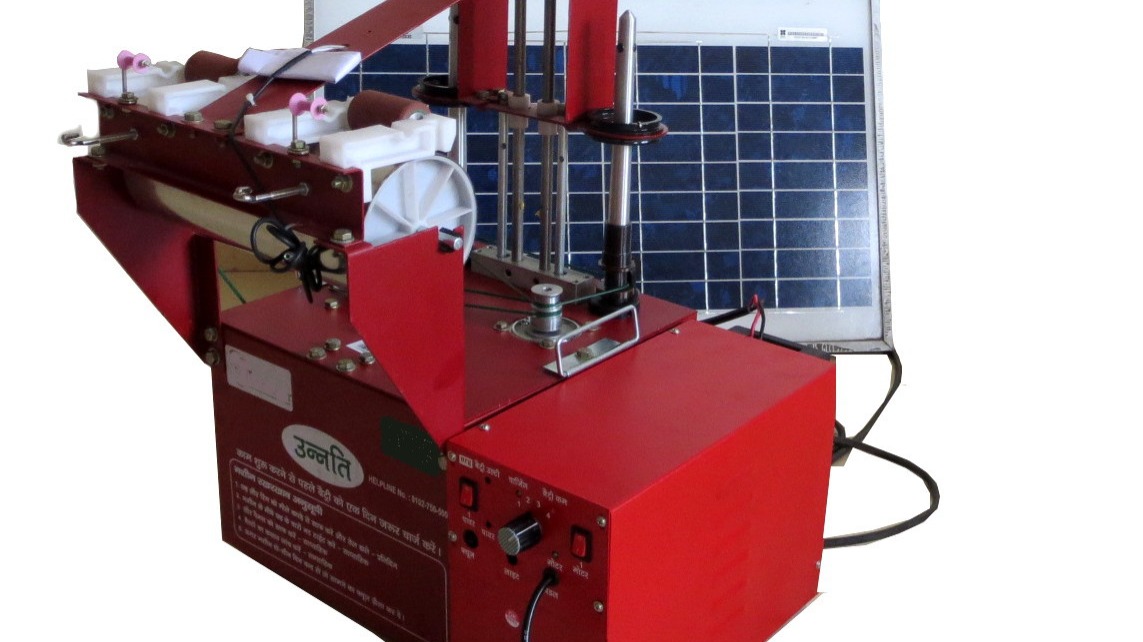 Description
World's first compact, portable, Solar powered Silk yarn Reeling + Twisting + Spinning machine.
Multi-purpose machine to make Silk Yarn in any environment using Solar Power. Ideal for reeling of twisted Silk yarn for warp and for hand spinning of variety of yarns. Over 6000 machines are successfully installed in India and internationally. • Fully solar powered • High quality twisted yarn • Can make yarn for warp and weft • Safe and light-weight • Can Reel, Spin and Twist Silk • Useful for Mulberry, Tussar, Eri & Muga silk yarns
Available in
Worldwide
Status
Implemented
---
Sun Kargha - Solar & Pedal Powered Loom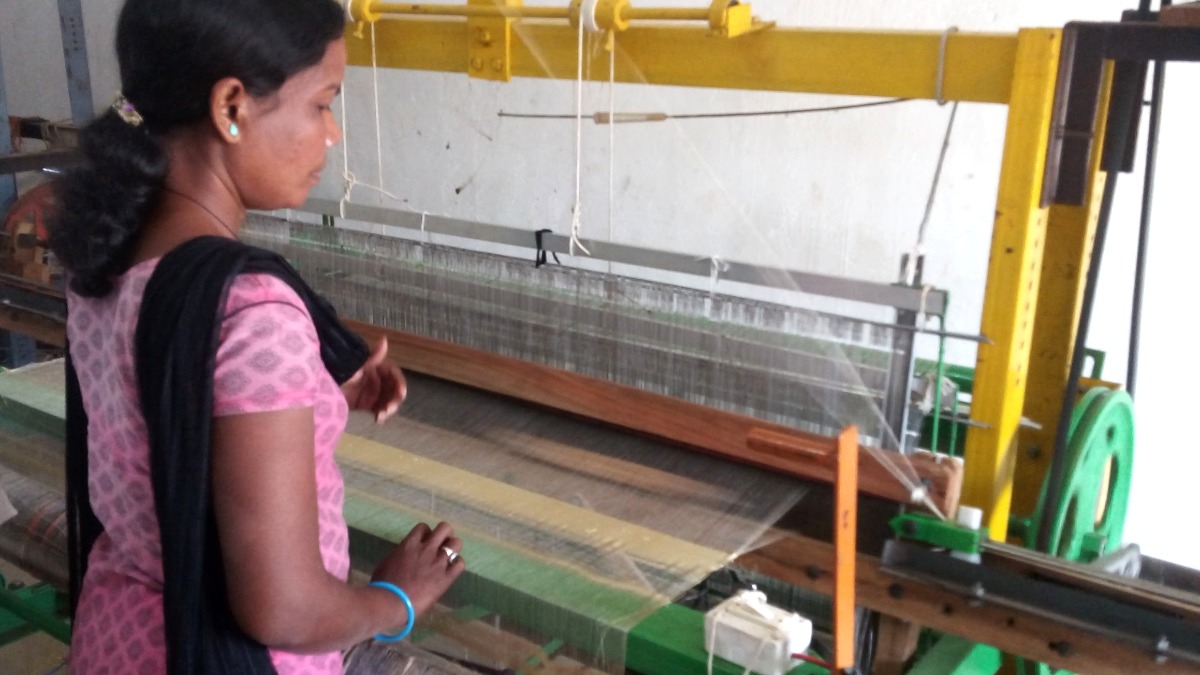 Description
Solar/ Pedal / Hand Powered Loom - revolutionizing Hand weaving with Higher productivity in eco-friendly way.
SunKargha increases productivity by 2-3 times over traditional hand looms. It has 3 operating modes – Solar Motor Assisted, Pedal powered and Single Hand Motion. It is ideal for production of fabrics in Silk, Cotton, Wool and Synthetic yarns. Option of Dobby and Jacquard attachment are available. • Solar and Manual Powered • Production 2-3 times of Hand loom • Width available from 36" to 90" • Tried and tested for variety of yarns and fabrics.
Available in
Worldwide
Status
Tested implementation
---