Contact information
About the company
Type
Startup or self-employed
Members type
innovator

Headquarters
Middleton Blvd, Nottingham NG8 1FX, UK
Company size
4
Founders
Peter Rowe
Founded
2018
SDG's
Industry, innovation and infrastructure
Responsible consumption and production
Website
deepbranchbio.com
Alliance member
Deep Branch Biology
---
Transforming carbon dioxide directly from industrial emissions into clean, sustainable protein for animal feed.
Deep Branch Biology tackles two of the planet's biggest problems with one single solution. By 2050 we must be carbon neutral, but we also must be able to feed an estimated 10 billion people. The Deep Branch process solves both problems by taking carbon dioxide directly from industrial emissions and transforming it into single cell protein. This protein is nutritionally optimised for animal nutrition, and acts as feed protein alternative to soymeal or fishmeal. Since our inception in 2018, the company has attained full lab-scale validation via development of a fully-working prototype. This can convent 10 kg of CO2 into 7 kg of single cell protein. The techno-economics of this process make it an extremely attractive technology for carbon emitters to implement, as sales of the protein offer route to additional revenue (rather than paying for conventional carbon capture and storage technology). Similarly, a price-competitive, price-stable alternative protein has proven a very interesting proposition of feed producers for both aquaculture and livestock. We're currently building our mobile demo unit, taking our protein production capabilities on-site with carbon emitters in containerised form. For this, we're working in co-development with one of the UK's largest energy producers and the resulting protein will be provided to one of Europe's largest feed producers for feed trials.
Carbon Recycling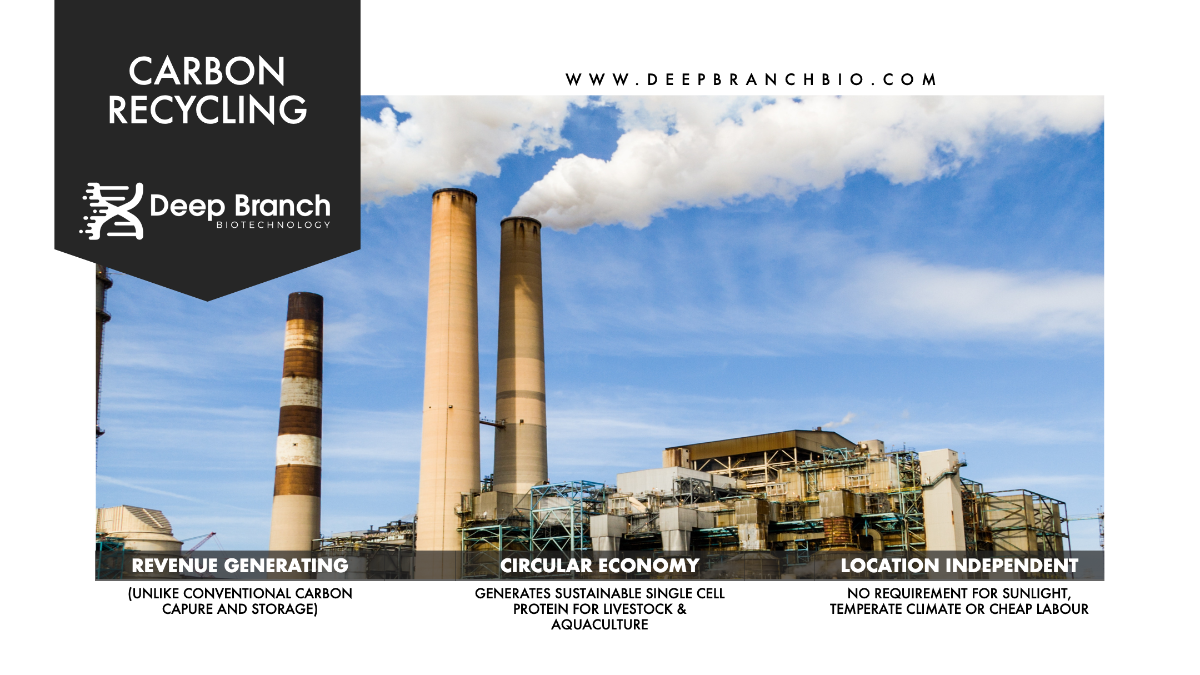 Description
We re-imagining carbon dioxide as a resource rather than a waste, using it for generation of more sustainable protein.
Carbon emission reduction is necessary to avoid environmental catastrophe. Although solutions for power and transport are on the horizon, certain industries have a harder route to carbon neutrality. We work with industries whose processes produce carbon dioxide that is not derived from fossil fuels, such as cement production and biomass power plants. By using carbon dioxide from these processes, we generate single cell protein. Single cell protein production offers a lucrative additional revenue stream and most importantly, a more sustainable alternative to conventional animal feed proteins.
Categories of application
Industry, innovation and infrastructure
Sector of application
End-of-pipe industrial pollution management
Status
Concept
---
Sustainable Protein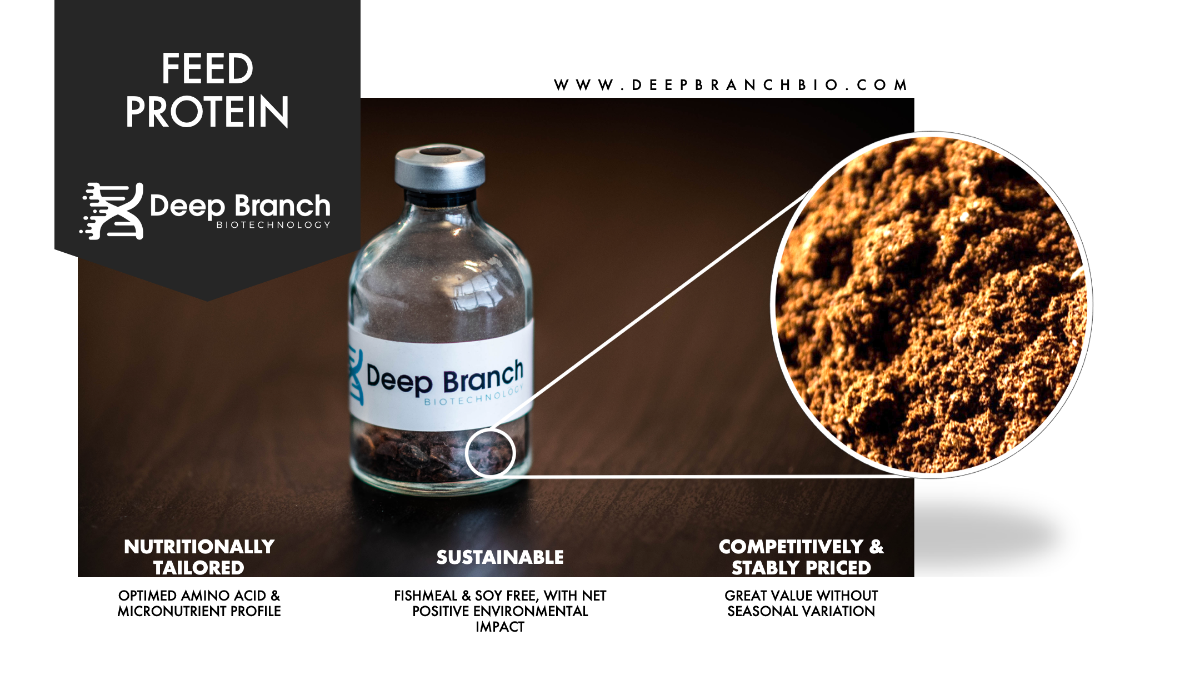 Description
Nutritionally tailored, sustainable and price-competitive protein generated from carbon dioxide.
Our protein acts as a direct replacement for soy or fishmeal in livestock and animal feed. Through our proprietary process, we can modify amino acid and micronutrient composition to meet nutritional demand.
Categories of application
Responsible consumption and production
Sector of application
Agriculture and farming for food production
Status
R&D
---