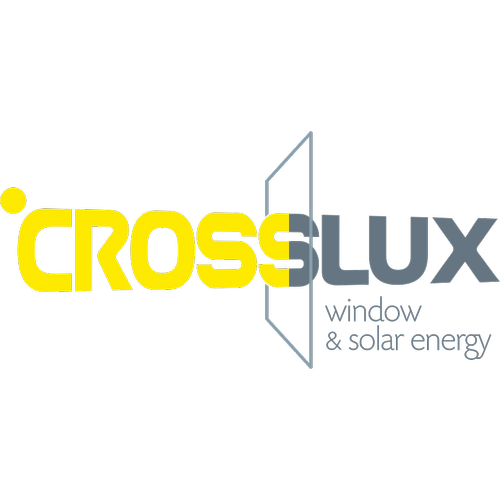 Contact information
About the company
Type
Startup or self-employed
Members type
innovator

Headquarters
13790 Rousset, France
Company size
20
Founders
Marc Ricci, Pierre-Yves Thoulon
Founded
2011
SDG's
Affordable and clean energy
Sustainable cities and communities
Website
crosslux.com
Alliance member
Crosslux
---
Zero-energy buildings are no longer science-fiction: turning façades into solar power plants is now as easy as deploying Crosslux's photovoltaic glazing.
With end-to-end control over its manufacturing process, CROSSLUX delivers photovoltaic glazing with superior optical performance (visual aspect, user comfort), architectural flexibility (adjustable transparency patterns), and environmental friendliness (lowest carbon footprint on the market).
Photovoltaic glazing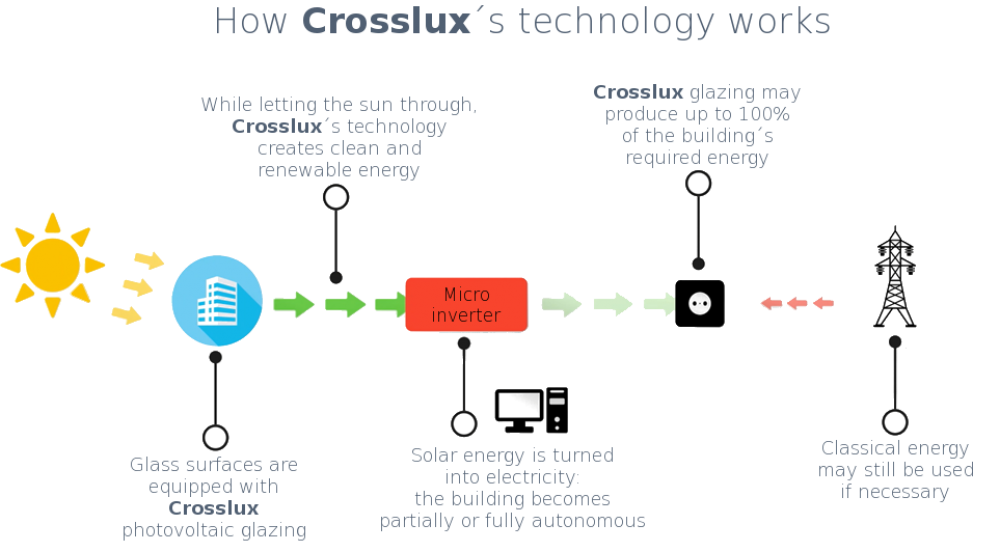 Description

Able to collect the sun's radiated energy and to transform it into electricity, photovoltaic glazing is intended to replace standard glazing in office and commercial buildings.

Crosslux's photovoltaic (PV) glazing is first and foremost a laminated glazing. Directly deposited on a glass sheet, stacked nanometric layers absorb part of the light and directly convert it to electricity: it's the PV effect! An inconspicuous structuration gives the glazing its transparency, that can be adjusted at manufacturing time anywhere between 0 and 80% (even on a single glazing!) A second glass panel, the front sheet, is laminated on top of the first one to create a laminated glazing; that glazing can then be further processed into double or triple insulated glazing. Tuning the various layers adds a degree of control over the thermal behavior of the glazing.

Categories of application
Affordable and clean energy, Sustainable cities and communities
Sector of application
Clean energy production, Building and shelters
Status
R&D
---