Contact information
About the company
Type
Company
Members type
innovator

Headquarters
8049 Zürich, Switzerland
Company size
7
Founders
Pascal Kienast
Founded
2017
SDG's
Affordable and clean energy
Website
clemap.ch
Alliance member
CLEMAP AG
---
CLEMAP increases energy awareness and helps consumers to save around 10% on electricity.
CLEMAP aims to transform electrical energy metering sector providing benefits for energy consumers and energy providers. Energy providers are faced with a number of challenges: one of the key issues for these companies lies in the fact that digitalisation is penetrating their sector and they lack the know-how to develop this in order to provide advantages to the customer. Thanks to CLEMAP'S innovative load disaggregation technology, it can offer the products, the technology and the team necessary to support energy providers in the transition towards digitalisation of energy services, improving customer relations and delivering tangible advantages.
CLEMAP One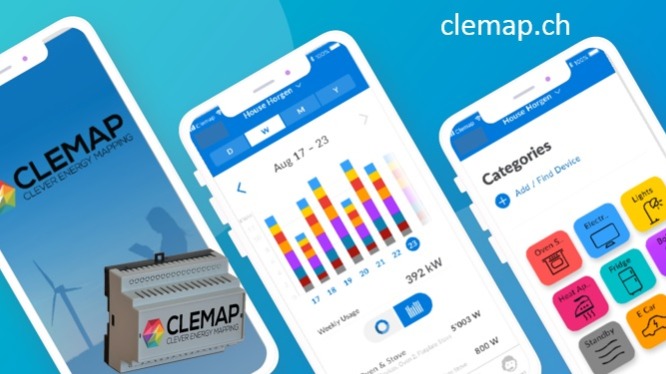 Description
CLEMAP One saves you 10% on your electricity bill
Thanks to CLEMAP One, the customer is able, through a simple installation of the proprietary sensor in the electrical distribution box of his house to see live information on cost, appliances in use, consumption and potential for savings.
Available in
Switzerland,
Categories of application
Affordable and clean energy
Sector of application
Energy distribution & management
Status
Implemented
---