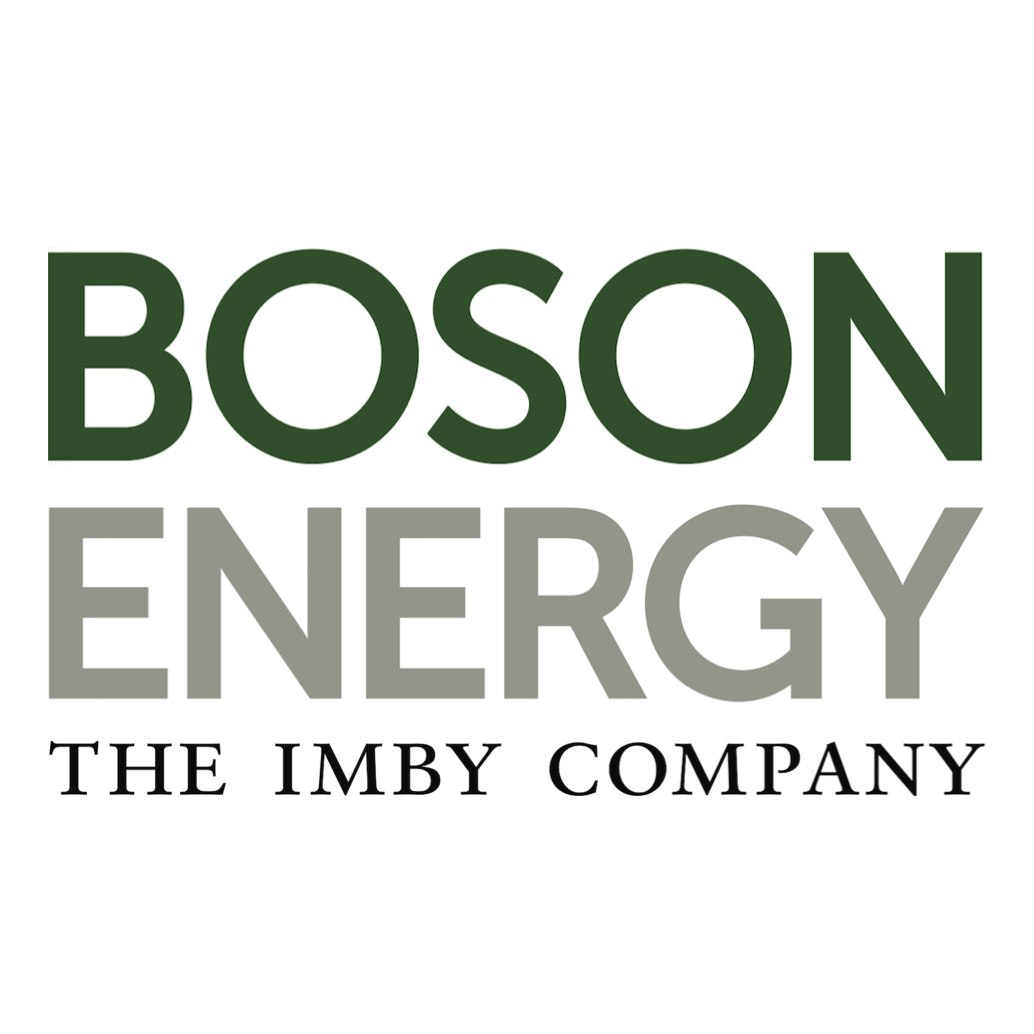 About the company
Type
Startup or self-employed
Members type
innovator

Headquarters
6776 Grevenmacher, Luxembourg
Company size
25
Founders
Jan Grimbrandt, Wlodzimierz Blasiak
Founded
2008
SDG's
Affordable and clean energy
Industry, innovation and infrastructure
Sustainable cities and communities
Responsible consumption and production
---
Website
http://www.bosonenergy.com
Alliance member
BOSON ENERY SA
---
Zero-waste solution turning local waste into clean and affordable power, heat and thermal cooling for direct local use
BOSON ENERGY offers a future-proof 'first-mile' solution for waste. Distributed Advanced Thermal Treatment (ATT) that converts complex streams of mixed waste and low-value biomass into local power, heat, or thermal cooling for direct local use. We work with local producers and owners of waste streams to treat waste locally – literally within the 'first mile'. We provide industry leading volume reduction and energy efficiency. 70-90% reduction of waste transportation by treating waste locally. By working with waste stream owners maximize the financial advantages of their resource - while minimizing their environmental footprint. Offering waste elimination AND much needed local baseload energy. ATT solutions like BOSON's are highly resilient and cost effective complements to other green energy technologies such as wind and solar. BOSON also reaches a uniquely low CAPEX per ton CO2e saved over lifecycle – and a larger scale rollout quickly aggregates to gigaton CO2e savings over lifecycle.
BOSON Waste to Energy Unit – WEU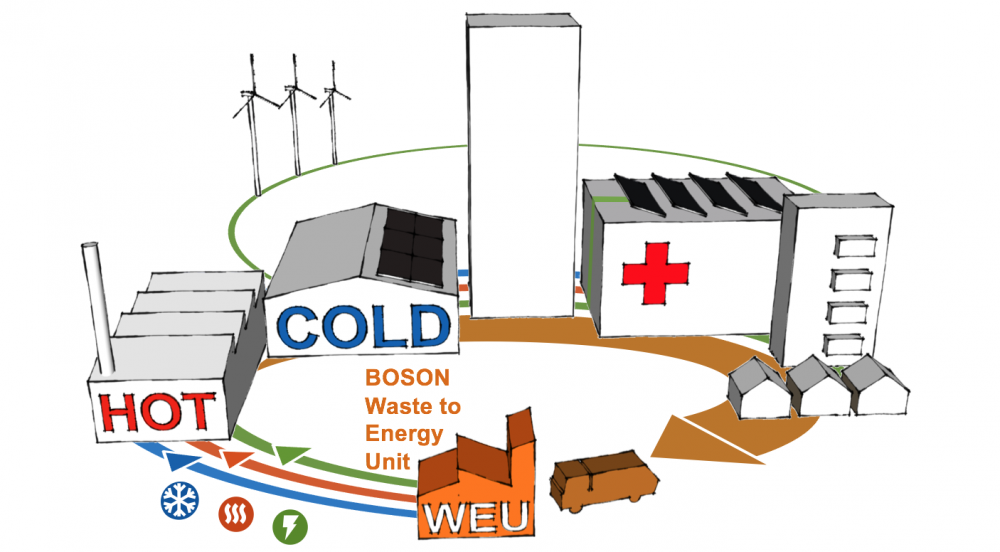 Description
Distributed solution treating 150-300 tons per day of complex waste locally – with industry-leading energy efficiency and output. | Affordable, reliable, and clean commercial power, heat, and thermal cooling adapted to local needs – providing high resilience, capital efficient CO2e savings, and requiring only light distributed infrastructure.
– Treats a wide range of waste streams with industry-leading volume reduction of 95-98%: Municipal, commercial, industrial, and medical waste (including hazardous waste). | Industry-low emissions and zero residues to soil and water. No contaminated residues to further treat or deposit (no IBA or fly ash from air pollution control). | Industry-low NOx, SOx, and particulates emissions; including drastic cuts in truck-kilometres, congestion, and pollution due to avoided waste transportation. | Unmatched capital efficiency per CO2e saved over lifecycle. 0.25 to 2 megaton of CO2e saving per plant over lifecycle means gigaton savings in a large scale rollout. | Produces 2-10 MWe of power and 2-20 MWth of heat or thermal cooling from 150-300 tons of waste per day – local impact for communities and businesses
Categories of application
Affordable and clean energy, Industry, innovation and infrastructure, Sustainable cities and communities, Responsible consumption and production
Sector of application
Energy from waste, Energy distribution & management, Energy storage, End-of-pipe industrial pollution management, Communities infrastructures, Building and shelters, Circular economy of solid wastes
Status
Tested implementation
---