Contact information
About the company
Type
Startup or self-employed
Members type
innovator

Headquarters
1020 Renens, Switzerland
Company size
4
Founders
Remy Buser, Florent Héroguel and Jeremy S. Luterbacher
Founded
2019
SDG's
Affordable and clean energy
Industry, innovation and infrastructure
Responsible consumption and production
Social

Website
bloombiorenewables.com
Alliance member
Bloom Biorenewables
---
Bloom is a chemical company, which mines high-value chemicals in agroforestry wastes with unprecedented efficiency providing a cost-competitive renewable alternative to fossil fuels.
Bloom Biorenewables Sàrl, a young Swiss company, has developed a ground-breaking solution for the production of sustainable and cost-competitive bio-based materials for the chemical industry.
Bloom is the first company able to isolate and selectively break down "lignin", a largely unexploited constituent of plants and the bio-based fraction that most resemble petroleum. Bloom's unique method has a proven traction from large industrial players and the team is planning the scale-up in Europe to meet their demands.
Bloom upgrading process is a disruptive alternative to convert plant material (wood or agricultural side-streams) to cost-competitive building blocks, and thereby an excellent instrument to contribute to the efficient use of resources and promote a circular economy.
Bio-based molecules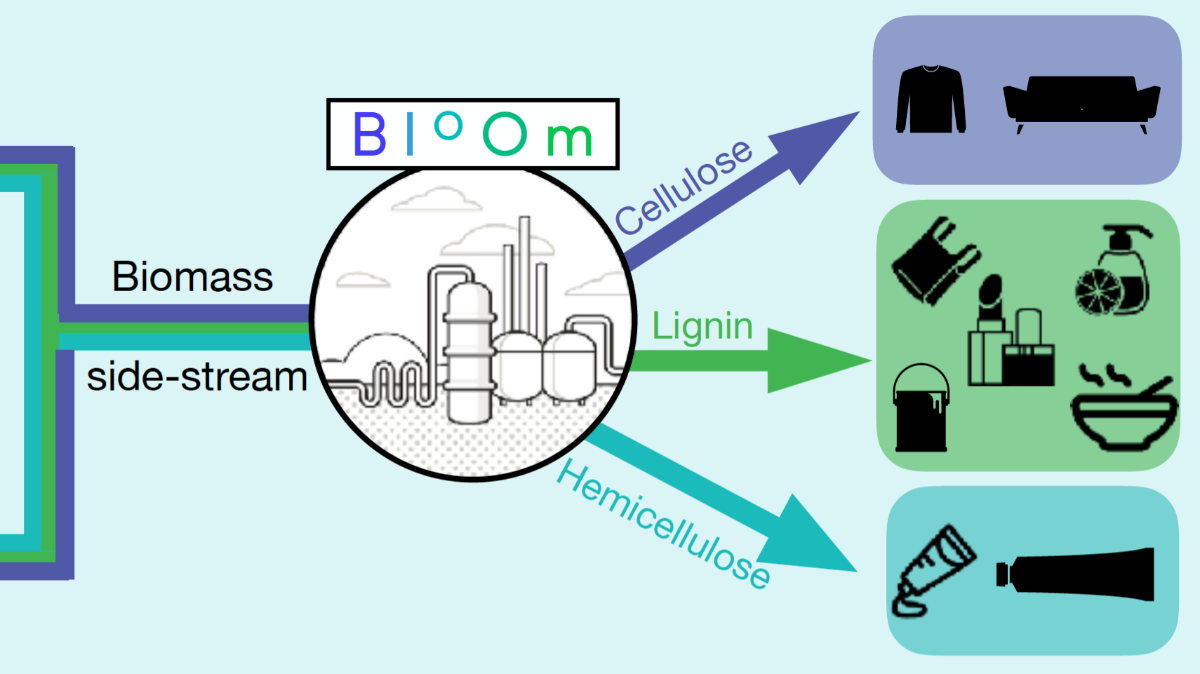 Description
Bloom provides cost-competitive renewable alternative to fossil fuels.
The utilisation of biomass in the chemical industry has been hampered by the deconstruction of feedstocks into single building blocks. Indeed, most processes are tuned to valorise a small fraction and destroy the other constituents, which in turn challenges the cost-efficient upgrading. Bloom provides highly purified molecules from bio-based sources.
Categories of application
Affordable and clean energy, Industry, innovation and infrastructure, Responsible consumption and production
Sector of application
Clean energy production, Energy from waste, Materials and chemistry, Circular economy of solid wastes
Status
Tested implementation
---