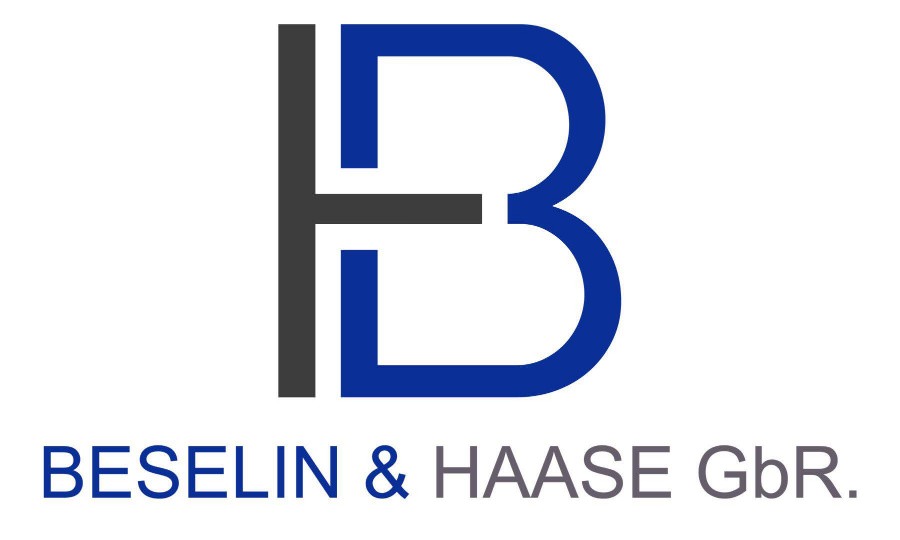 Contact information
About the company
Type
Startup or self-employed
Members type
innovator

Headquarters
26789 Leer (Ostfriesland), Germany
Company size
-5
Founders
Jan Beselin and Tim Haase
Founded
2017
SDG's
Social

Website
beselin-haase.com
Alliance member
Beselin Haase GbR
---
Beselin Haase GbR revolutionizes the soil and underground preparation process in construction by reusing and backfilling any soil.
Beselin Haase Gbr. is the only licensed provider of the Liquid Soil technology in greater China and central Africa, owning exclusive distribution rights. The company was founded in 2017 and is headquartered in Leer, Germany. BH is an affiliate of the RAL Guetegemeinschaft and has deeply rooted connections to various European countries. Currently there is one branch, located in Shenzhen, China alongside the Headquarter in Leer. Thanks to BH's contractual situation, the company can call upon 1500 highly qualified staff members, enabling a smooth and obstacle free work process. BH's businesses include the distribution of Liquid Soil, related machinery and engineering expertise. Furthermore, due to the highly complex nature of Liquid Soil, BH is working towards creating academic networks surrounding the topic of Liquid Soil. To achieve this, the company is actively seeking Universities and other academic institutions to take part in exchange programs and trainings. Liquid Soil enables BH to be active in every field related to the construction sector. This includes underwater works, road construction, civil construction, construction of buildings, tunnel construction, railway construction and much more. The services provided include planning, engineering, analysis and application of Liquid Soil. In terms of environmental protection, the technology provided by BH eliminates most disposable construction soil waste, tackling many issues arising in one go.
RSS Liquid Soil
Description
Liquid Soil is a technology that transforms any soil into the most versitile construction material in the world.
Liquid soil exists, as the name suggests, in a temporary liquid state. After an, on construction goals based, amount of time it self-compacts through frictional cohesive reconsolidating by stable water bindings. There are no polluting additives present at any point in time. Due to this no deformations of stiff and inflexible foreign structures can occur. Liquid soil eliminates the issue of shrinkage and cracks and is applicable with thixotropic sands. It's high adaptability allows for an individual customization to precisely suit your projects needs. After the hardening process is completed, liquid soil exhibits the same properties as the surrounding soil and therefore behaves in the same way. The most vital advantage of Liquid Soil is its ability to prevent different settlements of different layers in the ground. This problem is usually caused by the completly different behavior and responsivness of these layers. Liquid Soil on the other hand retains typical properties of soil without forming rigid structures of hydraulic binding agents such as cement. Furthermore, its ability to self-compact allows it to fill every gap of the trench perfectly, without requiring any external force.
Available in
Worldwide
Status
Implemented
---