Alliance member
Berkeley Lab
Lawrence Berkeley National Laboratory (Berkeley Lab) is a Department of Energy (DOE) Office of Science lab managed by University of California.
For the Energy Technologies Area of LBNL: Vision To be a global innovation hub for science, technology, and policy solutions to the world's most critical energy and environment challenges. Mission Perform analysis, research, and development leading to better energy technologies and reduction of adverse energy-related environmental impacts.
Local Power Distribution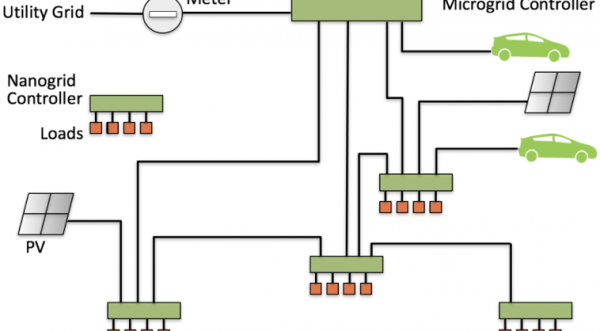 Description
A network model of power. Technology for optimal coordination of power within a building/village. Simple. PlugAndPlay.
"Local Power Distribution" does for electricity what the Internet did to the old phone system - move to a completely different technology basis that is much better - and can do things that with the prior technology was impossible. The model of success is the Internet Protocol which is applicable to all application contexts and any business model. LPD is intended for all building types in all countries, from commercial businesses in industrialized countries to people in developing countries who today have no electricity at all. LPD organizes power from the bottom-up (not top-down), on a network model. All power distribution is digitally mediated (as it is today with USB and Ethernet) just like on the Internet all communications are digital. Electricity is organized into "nanogrids" as data is organized into "subnets" on the Internet as are formed by an Ethernet switch or Wi-Fi access point. These provide power to end-use devices, and can be connected in arbitrary topologies to each other, to local generation, and (if present) to a utility grid. Or electric vehicles. LPD will start with small power capacities (just as the Internet did with low data rates) and then scale up. LPD will make electricity generation and storage "plug-and-play" to get the convenience and interoperability that we expect from electronics. It will provide cost savings and energy efficiencies not otherwise possible, and bring high levels of electricity services to people with the least resources (who most need it). We need a 'fundamental mechanism' for managing power distribution locally. LPD does this. For further information see: nordman.lbl.gov Thank you
Categories of application
Energy distribution & management
Sector of application
Collaborative electricity consumption systems
Status
R&D
---