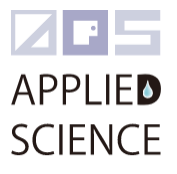 Contact information
About the company
Type
Company
Members type
innovator

Headquarters
272-0144, Japan
Company size
4
Founders
Masakazu Uzawa
Founded
2016
SDG's
Social

Website
www.applied-science.jp
Alliance member
Applied Science Co. Ltd.
---
We have a one in the world technology to make small cluster water which can hold that state, useful for industries etc.
With this technology, we have invented long lasting, fast charging Lithium-ion battery with more than double the efficiency of current Lithium-ion battery. We are using small-clustered water in the process of producing the electrode.
This small cluster water technology can be applied in many different fields other than the battery. Medical/health industry for drinking water, effective to prevent Alzheimer. press release link for the newly invented battery.
https://monoist.atmarkit.co.jp/mn/articles/1810/01/news034.html