Contact information
About the company
Type
Startup or self-employed
Members type
innovator

Headquarters
1227 Carouge, Switzerland
Company size
30
Founders
Louana Palma (UNICA Systems)
Founded
2009
SDG's
Responsible consumption and production
Documents

Website
anteleon.com
Alliance member
Anteleon Imaging
---
Discover what is behind a printed media or packaging!
Launch the app and point your phone to a packaging or printed media. Menu items appear around it and you can select them by hovering over with laser pointer or by direct click. Instantly navigate to detailed information you need.
APPWISER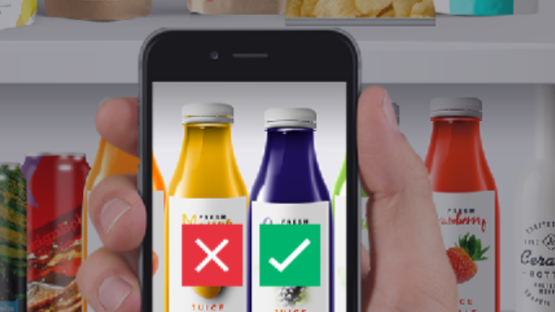 Description
Appwiser donne au supermarché et au consommateurs un canal marketing hyper-personnalisé en Réalité Augmentée
L'application de réalité augmentée Appwiser permet au consommateur de choisir ses produits au supermarché à partir de ses préférences personnelles et des offres promotionnelles donnant une vue en temps réel du rayon augmenté et permettant de zoomer pour obtenir une information détaillée sur le produit.
Available in
Worldwide
Categories of application
Responsible consumption and production
Sector of application
Agriculture and farming for food production, Circular economy of solid wastes
Status
Implemented
---