Contact information
About the company
Type
Company
Members type
innovator

Headquarters
75008 Paris, France
Company size
340
Founders
Eric Scotto, Patrice Lucas, Benoît Galland, Brice Yharrassarry
Founded
2007
SDG's
Affordable and clean energy
Industry, innovation and infrastructure
Sustainable cities and communities
Website
http://www.akuoenergy.com/en
Alliance member
AKUO ENERGY
---
Akuo Energy is the leading French independent renewable energy power producer.
Akuo Energy is present across the whole value chain, including project development, financing, construction, and operation. As of end-2016, Akuo Energy had invested USD 1.9 billion for a total capacity of 960 MW in operation and under construction and over 2 GW in projects being developed. The Group's electricity sales over this period totaled EUR 172 million. With to date more than 260 staff, the Group, whose headquarters are in Paris, France, operates in 13 other countries around the world: the United States, Uruguay, Indonesia, Turkey, Poland, Croatia, Australia, Luxembourg, Mongolia, Dominican Republic, Mali, Bulgaria and Dubai. Akuo Energy aims to have a global production capacity of 3,500 MW in 2022.
An Energy Storage Plug and Play Solution providing grid services, grid formation in off-grid areas, and facilitating green energy integration.
Storage GEM® are plug-and-play storage unit, that can be plugged with any production system, especially renewable. They are specifically designed to provide continuous power to off-grid villages.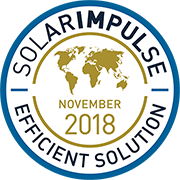 Plug-and-play solar plant for on and off-grid areas
Solar GEM® is a pre-assembled solar plant, forming the solar array, by unfolding the metallic structure holding the PV modules.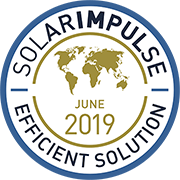 Scalable photovoltaic roofing
Sunstyle® is a photovoltaic roof providing water tightness and clean electricity while preserving the aesthetic of buildings.